UV Shells Treated as Hard Edges
I'm hoping someone out there can shed some light on this issue.
@skyjake
@veirdo
@Tea Monster
@KuriKai
My models are rendered with some strange lighting issues, as if the angles of some faces or edges are miscalculated. My models are exported from Maya to FBX and then a final save from Motionbuilder.
In these examples it is most noticeable on the shoulders and spikes, but the problem exists all over the model. There seems to be hard edges that I didn't add to the models along the borders of the funky light directions.
Crazy light inside hard edges on shoulders: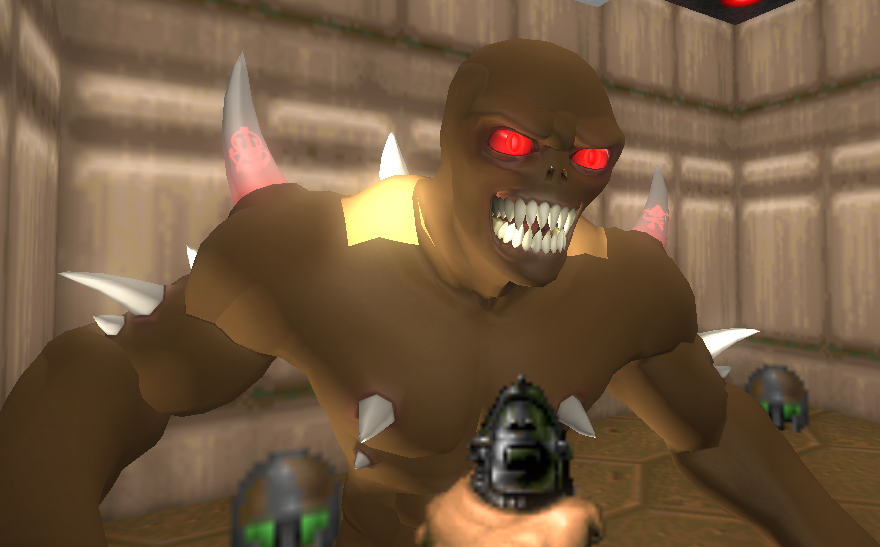 Hard edges on spikes: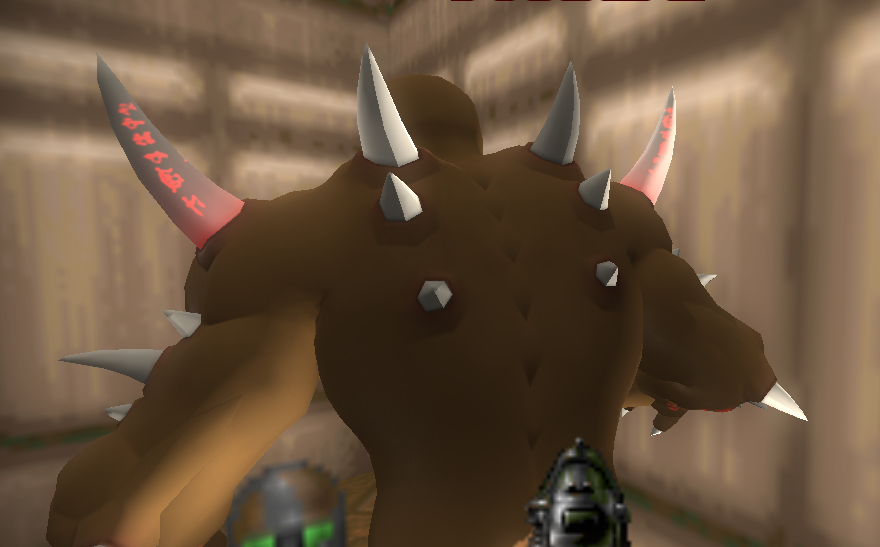 Compare those to the same model opened in Maya, which only has the hard edges I added: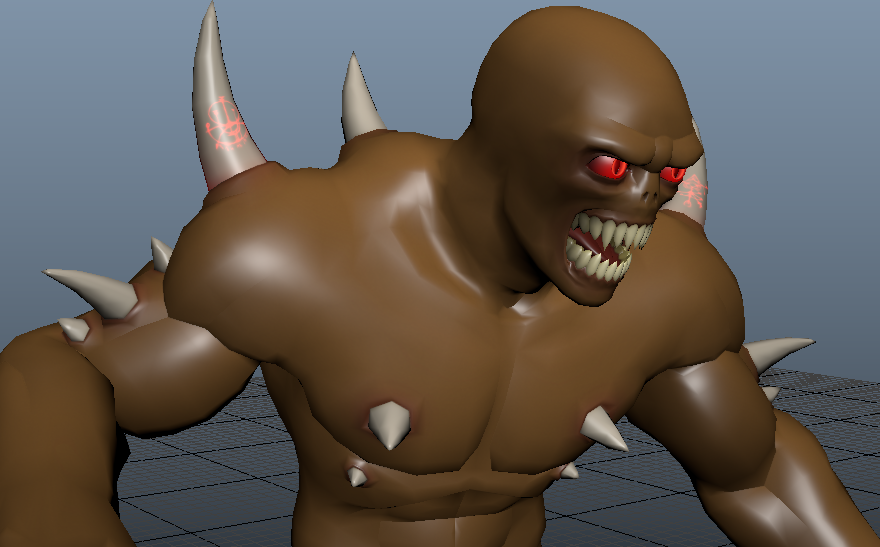 Part of the issue is that while it does have the hard edges that I added, I discovered that the outer edges of my UV shells are being treated as hard edges on the mesh… or something.
The blue lines trace some of the intentional Hard edges. The green lines trace some of the strange maybe-hard-edges that are the outer edges of UV shells.